Our Partners
---
To run a Competitive Elite Club we have invested in extended professionals services. Please welcome!
Professional Technical Skills Training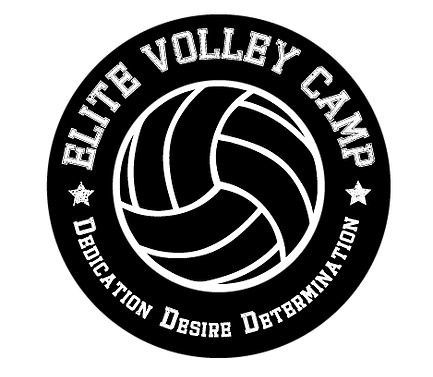 Tiffany Dodds-Little
NCCP: Level II certified Coaching Experience: 16 years Marital Status: Married with 1 daughter
Education: BARST-Degree in Recreation, Tourism & Sport Management from U of A
Playing Career: Canadian Senior National Team (8 years), Pro in Korea, Pro in Spain, Pro in Puerto Rico, Pro in Japan, Pro in Indonesia, MVP at World Championship Qualifier with Team Canada, "Best Spiker" at World Championship Qualifier with Team Canada, All Star team in Puerto Rican league, Canadian Youth National Team, Canadian Junior National Team, Canadian FISU Team- 2 times, University of Alberta 2005-2007, 2007 National Champions, CIS 2 time All Canadian, Canada West First Team All-Star, Canada West Player of the Year, CIS Player of the Year, CIS Nationals All-Star Team, CIS Nationals MVP, University of Alberta Volleyball MVP, University of Alberta Volleyball Rookie of the Year, University of Alberta Female Athlete of the Year Nomination, FOG Volleyball Scholarship at the University of Alberta (Athletics & Academics), 2 time Canada West Female Athlete of the Week for all sports, CIS-VIA Rail Athlete of the Week for all sports, 2 time Saskatchewan Sport Centre Athlete of the Month for all sports, 2002 Club National Champion.
With versatility at three positions Tiffany Dodds-Little is recognized as one of the brightest young stars of North American volleyball.
Her versatility at three positions has been a strong asset with the Canadian national team as she has proven proficient at right side, left side and setter during her 71 international matches. One of her strongest attributes is her blocking ability and her attacking efficiency continues to improve even though she is and has been one of the Canadian national team's best attackers. As part of Team Canada at the 2010 World Championship Qualifier, she was named tournament MVP and best spiker.
Dodds Little, who hails from Lucky Lake, Saskatchewan, made history in 2008 as the first Canadian female player- and only the second Canadian player-to play professionally in Korea. She's also played in Spain, Puerto Rico (where she was named to the All Star team), Japan and Indonesia.
She has experience as an Assistant Coach with the University of Saskatchewan Huskies, as well as her former CIS Canada West team, the University of Alberta Pandas. Her three-year CIS career included an exceptional 2006-07 when she was CIS MVP and an All-Canadian as well as earning MVP honors as the Pandas won the 2007 national championships.
She continues to coach, and recently retired in 2015 from Professional volleyball overseas. Guest Speaker at CCAA College Nationals, various awards banquets & events (2008-present)
| | | |
| --- | --- | --- |
| Pandas Elite Camps Director (2015-2017) | Assistant Coach University of Alberta Pandas (2013-2015) | University of Alberta Panda Camps: Coach (2011) |
| Team Canada organized camps: Coach (2005-2012) | University of Saskatchewan Huskie Camps: Coach (2007) | Elite Volley Camp: Owner (2012-present) - Husband Gavin & brother Mark are founders of EVC |
| Pandas Club Coach (2014-2017) | Nunavut Volleyball Camp: Coached with Larry McKay (2013) | Assistant Coach University of Saskatchewan Huskies (2011-2012, 2012-2013) |
| Yukon Volleyball Camp (2016) | Saskapalooza Volleyball Camp: Guest Coach (2012) | Volleyball Canada Centre of Excellence: Head Coach U18 Women Saskatoon (2012) |
Gavin Little
NCCP: Level II Certified Coaching Experience: 17 years Marital Status: Married with 1 daughter
Education: GPRC, U of S, Currently is an Account Executive with HUB
Playing Career: Sask. Provincial Beach Gold medalist, TSV Geisen (Germany Pro), TSV Geisen team MVP, Landstede (Holland Pro),Pallavolo Lugano (Switzerland Pro), Muurle (Finland Pro),Alberta Provincial Beach Silver Medalist, University of Saskatchewan Huskies 3 years, University of Saskatchewan Huskies MVP, Brandon Invitational All-Star, U of R Tournament All-Star, Grande Prairie Regional College 2 years, Grande Prairie Regional College team MVP, GPRC Athlete of the week, GPRC Male Athlete of the Year Nominee, ACAC All Conference Team.
Gavin was born & raised in Fairview, Alberta. He completed his Grade 12 year at Grande Prairie Composite High School, to pursue volleyball. While in high school, he was asked to play for the GPRC U21 team. He attended Grande Prairie Regional College for 2 years, where he studied Education & was MVP as a right side in only his second year. He transferred to the University of Saskatchewan, where he played for 3 years as a left side & was named team MVP in his final season. Following his CIS career, he was offered his first Pro contract to play overseas. He played in Finland, Switzerland, Holland & Germany before retiring due to injury. He had standout seasons in both Switzerland & Germany. In Switzerland he finished 2nd in the League for points scored as a left side, and in Germany he was team MVP and 1st in the league in kills as a right side.
Gavin has been very active in the volleyball community, giving back by coaching many camps in Canada as well as overseas. With his roots in Edmonton, he plans to stay involved with coaching for many more years to come.
| | | | |
| --- | --- | --- | --- |
| Pandas Club Coach (2014-2017) | MacEwan University Men's Volleyball Asst. Coach (2013-2014) | Germany: Geisen U15 Coach | Coach & Co-founder of Elite Volley Camp (2011-present) |
| GPRC Men's Volleyball Asst. Coach (2012-2013) | The Netherlands: Various camps (2009) | Switzerland: Lugano U16 Asst. Coach (2008) | Finland: Muurle U16 Asst. Coach (2007) |
| Impact Volleyball Camp Coach (2007 & 2008) | University of Saskatchewan Huskie Camp Coach (2004) | GPRC Wolves Summer Camp Coach (2003) | GPRC Wolves U13 Club Team Coach (2002) |
Overcome. Conquer. Fitness.
Kimberly Kadatz - ACE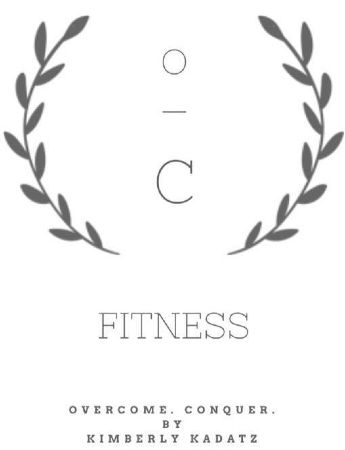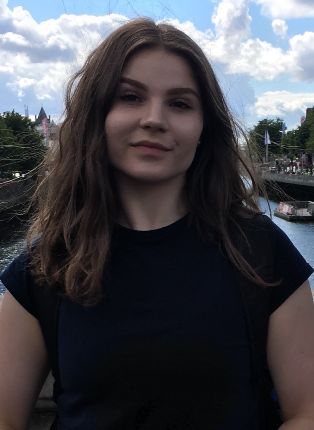 Welcome Kim to our team of Professional coaches. She is an ACE Personal Professional trainer and owner of Overcome Conquer Fitness which contracts out of Evolve Strength South. Kim comes to us with this personal interest in our club as she was assistant coach with the U18 Women's Tri Area Warriors team for the 2018/19 season. She is very passionate about sport…and sweat.
As a personal trainer her focus is performance, conditioning as well as corrective exercise. When she is working with her clients, she allows her drive for fitness, exercise science and wellness take over — it is second nature to her. Everything she does, she does with purpose, taking careful consideration.
She employs a work smart mindset, which is the premium ingredient which will set her apart. Bottom line, she trains volleyball athletes to gain strength, explosiveness, agility and endurance while maintaining an atmosphere for team bonding. She is quoted saying "I love what this club is trying to achieve in terms of competitiveness; it is my job to provide the tools so that the athletes can fine tune their skills further." Kim's attentiveness is bound to bring greatness to the club!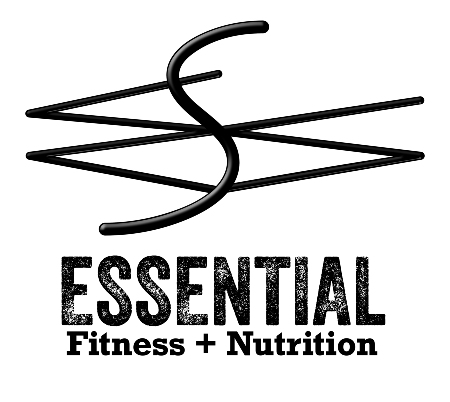 Alley Schellenberger
Alley is a certified Holistic Nutritional Consultant and the proud co-owner of Essential Fitness + Nutrition. Upon receiving her personal training certification she quickly realized that proper knowledge for nutrition is essential for success in all areas of life. In 2016 she graduated from the Canadian School of Natural Nutrition, while receiving the director's award for that year. Since then Alley has been diving deeper into the world of sports performance and how empower the best version of her clients she can.
When she isn't helping others, Alley is in the kitchen trying new protein recipes, enjoying the outdoors or lifting weights in the gym. Nutrition isn't just a job for Alley. It's her life. Her passion. And her ultimate goal isn't just to educate others, rather to contribute to a better place for all.
Athlete Wellness Academy
Nick Del Bianco
Nick is the co-founder of this company which helps to develop a holistic well rounded mentally prepared athlete. The online programs foster an athletes Health and Wellness which includes nutrition, sleep, hydration and much more. The program prepares our coaches to support their athletes and focus their efforts, bring all parts of life's elements together.
LISA ROGERSON, PhD.
Sports Psychology, Strive Consulting
Lisa Rogerson, originally from Ontario, moved to Edmonton in 2001 to complete her doctoral degree in Sport Psychology at the University of Alberta. Currently, Lisa lectures at the University of Alberta and Grant MacEwan University in a variety of topic areas and operates Strive Consulting, which teaches mental training to help athletes and coaches improve sport performance.
Lisa is a member in good standing with the Canadian Sport Psychology Association as accredited Mental Training consultant. As such she works closely with the Canadian Sport Institute to ensure that best practices and leading-edge techniques are applied.
Lisa has 18 years of consulting experience with both individual and team sports in a wide range of disciplines. Some of her experiences include Provincial/Club level - soccer, synchronized swim, softball, volleyball; National level - curling, gymnastics, swimming, alpine skiing, cycling; Olympic level - figure skating, ski cross, athletics, shooting sports, SO alpine, Para athletics, Sit volleyball; Professional level - ice hockey, golf, cycling. Lisa was also a member of Team Alberta mission staff for the 2007 Canada Winter Games and Western Canada Games as a mental trainer.