Coaches
---
2022/2023 Session
Interested in Coaching? We can get you started. Contact us here or send your resume to:triareawarriors@gmail.com
Positions available:
Head Coach openings:
Competitive:
No openings at this time
Recreation Coed Teams:
Yellow Group (11-13 yr)
Atomic: 8-11 year old boys and girls
Assistant Coach openings:
Competitive: U15 and U16 Women's
Recreation Coed Teams:
Always openings for assistance
Atomic: 8-11 year old boys and girls
Atomic Development Program
Coordinator
Brenda Heisz
Founder and Director
Brenda has two diploma's from Mount Royal College in Aquatic Administration and Recreation Therapy adding a third as an EMT-A in 1997. She managed seasonal swimming pools and worked as an EMR/EMT-A in Forestburg and Fairveiw. Brenda started her coaching career at the age of 16. Coaching and teaching swimming, spring board diving and baseball with a Fully Certificated Level 1 Coach, for 16 plus years. Adding the NCCP Advanced Development Certificate in volleyball in 2015. She enjoys developing and mentoring new coaches. She is excellent at teaching basic skills and technique. She will give young athletes' a great start to enjoying and playing well in the sport of volleyball.
Recreation Program
Head Coach Blue
Peter David
Peter owns his own security business. He grew up in foster homes and went through some rough teen rebellion but thanks to some great role models on the way he made his life a success as he graduated from high school at 16 years of age and Nanaimo College at 19 with a Degree in Aboriginal Youth Support Services. He opened a dance club in B.C. which still runs today. Peter played many sports in junior and senior high and continued through college. He has coached football and soccer for 10 plus years and was a trainer with the Edmonton Drillers Soccer League. Peter believes that all youth should be encouraged to play a sport as this motivates kids to keep safe, be positive and stay active. We are thrilled to have Peter help us continue to grow our Recreation League. Welcome back Peter!
Assistant Coach Blue
Open Position
Head Coach Yellow
Brandy Trombley
Brandy started playing volleyball when she was just 12 years old. She continued to play on school and competitive teams throughout her school years. As an adult, she joined the EVA playing in the Women's and Coed leagues in Edmonton. Knee injuries limit her time on the court as a competitive athlete. In the early 2000's she began assisting as a coach at volleyball camps in the Edmonton area. She has been a dental assistant for 20 years and is now teaching this to others so, she is a very busy woman! But wants to add the certified coach to her resume of skills and is excited to lead our young athletes in our Recreation Program. We are very excited to have Brandy join our coaching team! Please welcome her!
Assistant Coach Yellow
Gabriel Cameron
Gabe has been involved in sport all his life. He comes from Ontario and has always had an interest in sports. Gabe played volleyball until grade eleven. He has a keen mind to continue learning in the sport and all that team dynamics bring to the pre-teen and teenage minds. He is a very patient, selfless, and self-confident role model for the athletes. Gabe is easy to communicate with and is very approachable. His motivation and willingness to learn are contagious and his quiet demeanor will be great for his athletes to see in action. We are so happy Gabe has joined our coaching team!
Competitive Teams
Head Coach U14 Women's
Naomi Whiteoak
Naomi is an alumni athlete with us. She was a competitive, middle position, athlete on our U14,15, and 18 teams. She also played all through JV at her school - St. Peters the Apostle. During high school Naomi assistant coaching the grade 9 senior girls. She is currently working at as an HCA and studying at Norquest College for LPN. We are trilled she has decided to continue with the Warriors joining our coaching team and look forward to see what the future has for her! Welcome Coach Naomi!
Assistant Coach U14 Women's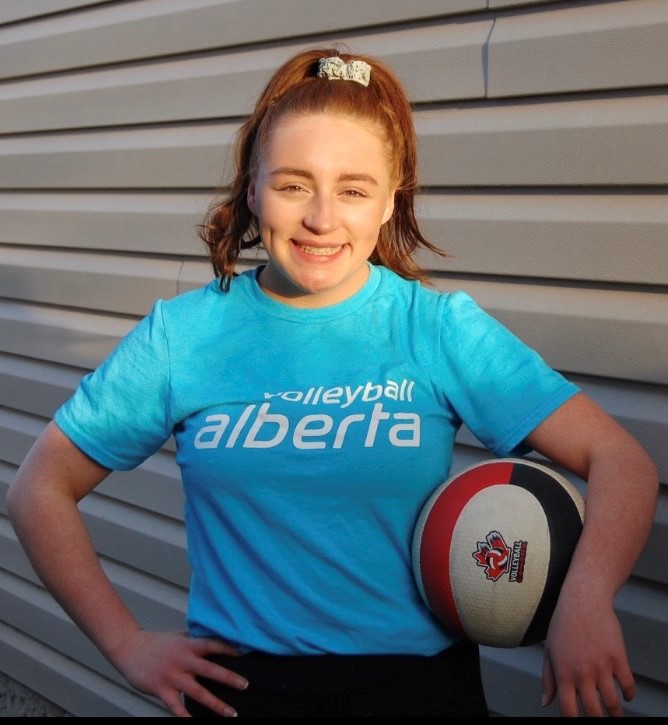 Alanna Maltby
Alanna first came to Tri Area Warriors as a U14 athlete with Brenda as her coach. Living in Edmonton she played for FOG for the next 2 seasons. Alanna played volleyball throughout junior high. In high school, she started coaching the junior team. She then returned to the Tri Area Warriors for her U18 season. Alanna has played setter, power, and libero positions. Currently, she is working in Spruce Grove with her mom and sister at a clothing boutique. With this, she still finds time to own her business as an aesthetician. Very motivated young lady! We are thrilled Alanna has decided to continue her learning and growth with our team of coaches. Welcome, Alanna!
Head Coach U15 Blue Women's



Kassidy Mercredi
After three years as an assistant, Kassidy is taking on the Head Coach position for our U15 Women's team. We are incredibly proud of Kassidy's dedication, mentorship, and growth as a person and coach. She is more than ready for this step! She is an alumni Warrior Setter (2014-2016). She has such passion and knowledge of this sport and is a great communicator. She has completed University. We are thrilled that she is ready to take this next step in her coaching. Kassidy continues to commit herself as an excellent role model for our young lady athletes! Can't wait to see her in this role! Welcome back, Kassidy!
Assistant Coach U15 Blue Women's
Ashleigh Grammer
Ashleigh is an alumni athlete playing for the Warriors from U14 to U17. She is a very smart athlete and seems to find ways to beat the play. Ashleigh also played on her school teams from Junior High to Grade 11. She is currently in studies at an Edmonton University studying Kinesiology and holds Honor grades. She is also studying for a personal trainer and works in that capacity. Ashleigh is looking forward to starting on the coaching path. Her keen attitude and mentorship will only enhance this dynamic dual coaching team. We are so excited she has joined our team this season and look forward to watching her grow and learn! Welcome to the team, Ashleigh!
Head Coach U16 Women's
Gregg Wilson
Gregg grew up in Edmonton and moved to this area 15 years ago to serve Parkland and Lac Ste Anne areas as a business owner. With a sovereign heart he donates to the children Stollery on a continuous basis. After playing sports right from the beginning, with 22 years in football and hockey, Greg turned his efforts to coaching. He comes to us with 16 years of coaching experience in various sports including junior AAA level hockey, football, baseball, soccer, and volleyball. He and his two daughters enjoy their annual trips to Mexico or Hawaii with lots of camping in between. We are very excited for Gregg to continue his coaching career with us!
Assistant Coach U16 Women's
Open Position
Head Coach U15 Yellow & U18 Women's
Grass (Beach) Program Head Coach

Ken Wournell
Ken began coaching with us in 2014. As one of our valuable head coaches he has added Coach Manager to is already impressive skills! Seen retiring from teaching 2017 to pursue other ventures, going into business with his son, coaching school teams again, and now teaching for a time: he is busier than ever. LOL As a teacher Ken accumulated an extensive coaching background and experience with many schools' athletic teams in various sports. He passes on his passion in his coaching by enriching and developing athletes in all areas of the game including technical skill, game IQ (strategy), behavior and knowledge. Under his leadership teams have achieved many medals including 2 in 2015 and a gold medal in the 2016 VA Premier 2 tournament. He is a definite asset to our coaching team, and we are thrilled to welcome him back!
Assistant Coaches U15 Yellow Women's
Open Position
Assistant Coaches U18 Women's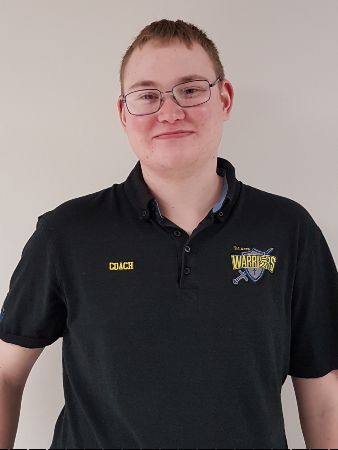 Dillon Noseworthy
Dillon has a keen sense of sport, playing and officiating baseball, basketball and volleyball. Through Junior and Senior High School Dillon was a multi-sport Athlete. Starting with baseball: Dillon has 12 years' experience and is a Level 2 Certificated Umpire. He has umpired many medal championships in Provincial tournaments, AB Indigenous and AB Summer Games. Second, basketball where he not only played but became a certified Referee with the WCBOA (West Central Basketball Officials Association) giving his time freely. In volleyball he was a middle hitter with the Onoway School Mustang's. Team Captain in 2017 leading his team to many victories. During High School he also found time to be an assistant coach to the Junior and Junior Varsity Women's teams. Because of his dedication, commitment and hard work Dillon earned and received the "Michael Maloway Memorial Award" for Volunteerism! We are honored this young man has joined our coaching team and look forward to seeing him grow and flourish with us! Welcome Dillon!
Competitive League Consultant
Dia Syed - Consultant
Dia is the Founder of Girls in Sport, Alberta. Dia joined our team in 2013 as our U15 Girls Coach. She has lead her teams to 2 medals including a gold at the 2016 VA #2 Premier Tournament. Dia began her Volleyball career in 2006 playing on Junior and Senior High School teams. Even after moving to Windsor, Ontario in 2010 volleyball continued to be an important part of her recreational life. Launching herself into a coaching status her goals with the sport evolved. She is an Advance Developmental Coach but took her coaching career to a whole new level after being awarded the "Take the Lead Grant" sponsored by InMotion Network (funding provided by the Alberta Sport Connection). She is working towards her Advanced Coaching Diploma which is the pinnacle of a coaches' NCCP education and is recognized as being among the most qualified coaches and leaders of athletes and sport programs provincially, nationally and internationally. We are privileged to have Dia's drive, heart, commitment and determination as she strives towards her future goal as a certified Performance Coach.