From our founder, Brenda Heisz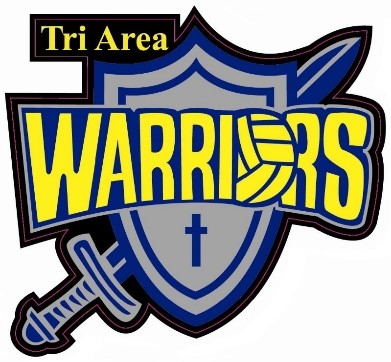 Eph 6: 16-17
When my daughter was in grade 7 she was selected to be on the school team and fell in love with the sport. After the school season, she heard about a club team and went to see about playing. Being a year older than the other girls she was told she could not play, therefore I started to research teams and where my daughter could play. We found out about tryouts for clubs and went, however she was cut. This is when I found out that another 30 girls trying out were giving the same fate.

I contacted three local clubs asking if I coached would they consider adding a team, I was told "no" from one and could not get an answer from another. However, the 3rd club said yes. So, I coached, and was able to update my certification. Unfortunately, the next season the club was unable to continue so I volunteered to take over, changed the name and started the Tri Area Warriors Volleyball Club.
---
Vision
TAWVC vision is to strive to be the best by providing unique atmospheres for our athlete's to build individually and with a team. We provide top competitive coaching to athletes who wish to successfully grow in sport and in life.
Mission
Our mission is to provide every athlete with a complete, holistic long term developmental growth approach to success, encouraging athlete's to reach their personal goals in sport and in life, facilitated with programming and leagues throughout the year.
Philosophy
We believe in continued learning for athlete and coach which is fostered through programming and dedicated professionals.
We believe in the coaching philosophy of "Player Development" over "winning" also supported by the NCCP (National Coaching Certificate Program).
Our coaches think first of the valued athlete and their role as an essential part of a team.
We focus on developing coaches to bring their best to assist every athlete individually and collectively.
Teamwork is essential for success and highly valued both on the court and in our organization.
We are committed to hard work, dedication and commitment while fostering good character leading to qualities of sportsmanship, teamwork, and positive self worth/control.
We believe that positive attitudes and good work ethics are contagious.
Parental support of their athlete(s) is vital. Their support and volunteering allows our club to grow.
We highly recommend all members to take the time to familiarize yourself with the clubs Policies and By-Laws.